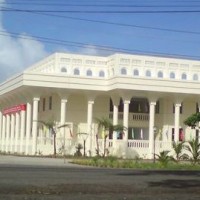 Prime Minister Tuilaepa Sailele Malielegaoi is not getting involved in the troubles the President of the Land and Titles Court is embroiled in.
Asked yesterday if Cabinet would suspend Fepulea'i Atila Ropati from the top job in the Land and Titles Court while he faces the charges against him, the PM replied, "No, that is up to the Judiciary to decide."
Fepulea'i has been charged with assault causing grievous bodily harm and being armed with a dangerous weapon.
The current practice within the Public Service is for affected officers to be suspended pending outcome of court cases.
Matters pertaining to the judiciary are dealt with by the Chief Justice.
The Chief Executive Officer of the Ministry of Justice and Courts Administration earlier this week said he could not comment until the case is over.
Fepuleai is scheduled to appear in court next Tuesday, February 13th.