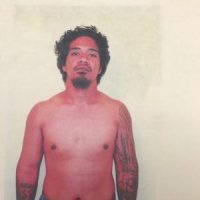 Two inmates who escaped from the Territorial Correctional Facility last month, Joe Togitogi and Joseph Iosefa Iakopo are on the loose again.
Commissioner of Public Safety Lei Sonny Thompson says the two escaped on Sunday.
They were captured on camera cutting the bars to their cell, climbing the ceiling and getting out.
All day yesterday, cops were out looking for the pair but as of this morning they were still on the lam.
The commissioner said that the search for the two continues today and the public's assistance is needed.
Photos of the two were circulated to the media late last night.
Le'i says that changes are being made in the operation of the TCF to presvent escapes.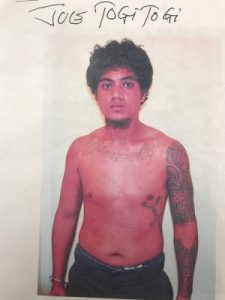 He said a cop will be stationed in the cell block for every shift.
And for the two escapees, the commissioner plans to have them locked up at the cell at the central police station in Fagatogo when they are captured.
During last month's prison break involving four inmates, police stopped vehicles on various parts of the road and searched them.