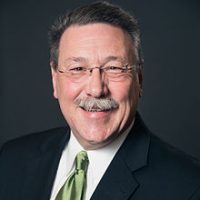 The just-announced expanded role and title of Insular Areas Assistant Secretary Doug Domenech, could be good news for the island territories, but with a caveat, according to one US expert on the islands.
KHJ News Washington D.C. correspondent Matt Kaye reports…
Former Interior official and longtime island consultant Fred Radewagen says Doug Domenech's new portfolio to include the Office of International Affairs and the Ocean, GreatLakes and Coastal Program, gives the islands a bigger voice in the administration…
Play Audio
Radewagen says this kind of reorganization was done before, but he cautions, it involved providing the Assistant Secretary some help—
Play Audio
Radewagen says the lack of deputies could create "quite a load" for Domenech.
The department release says only that the three office directors now under Domenech, including OIA's Nikolao Pula, will continue to manage their respective offices..
OIA did not immediately respond to a request to interview Domenech, who states in the release that his role as an advocate for th eterritories in the federal government "does not change."