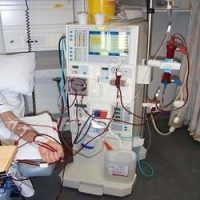 The territory is getting a private dialysis clinic.
The LBJ Dialysis clinic is currently filled and the hospital has no immediate plans to expand.
New dialysis patients have limited options; seek treatment off island or remain on island and die from lack of treatment.
This shortage of dialysis service has prompted a group of local business entrepreneurs, medical professionals and local investors to begin the process of setting up and operating a private dialysis clinic.
The Managing Director of the new clinic is Chris Fisher.
Play Audio
Mr. Fisher, a 20-year seasoned professional in start up technology businesses in California, has strong local family connections in American Samoa.
Play Audio
The dialysis management group has tentatively identified a location in the Ottoville area in order to make the clinic more accessible to patients on the west side.