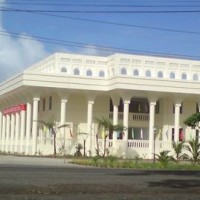 The President of the Samoa Land and Titles Court will appear in court tomorrow after police charged him with assault causing injury and being armed with a dangerous weapon.
According to the Samoa Police Service Facebook page, Fepulea'i Ropati was officially charged Monday.
The Facebook release also said the charges were in relation to a complaint about an incident that occurred during the festive season.
Facebook blogger, O Le Palemia, had recently asked why police had not charged the president after he allegedly smashed a beer bottle over the head of a security officer during an office Christmas party.
Fepulea'i is remanded at liberty and is scheduled to appear before the court February 13  to answer to the charges filed against him.