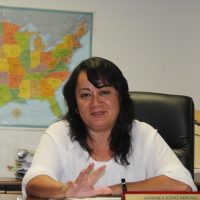 The Center for Medicare and Medicaid Services has approved an increase to the reimbursement rate for the treatment of patients at the Department of Health Community Healh Centers.
The reimbursement rate is hiked from $50 to $150 per patient.
The increase was requested by the American Samoa Medicaid State Agency.
Director Sandra King Young said Medicaid worked for nearly three years to design a payment method to allow it to reimburse the Federally Qualified Health community health centers and make it a Medicaid provider.
Medicaid faced significant challenges creating a payment method because of the absence of utilization and financial data.
After innovative problem solving and persuasive policy advocacy by the Medicaid office, CMS finally approved that payment method in February 2017, which allowed the FQHC to waive the facility fee for patients.
The intent is to do away with the financial barrier that prevents our people from seeking preventive care and chronic care management to help keep them healthy and control our limited financial resources.
King Young said, "Our people tend to wait until its too late or when illnesses are so far along that it ends up requiring more expensive medical care."
Given the current data, the FQHC is estimated to receive an additional $1.2 million in this fiscal year in a new funding from Medicaid.
The DOH FQHC is able to draw these additional federal funds because they have a local budget that they can use as local match.
King Young said, "We are fortunate that DOH has a local budget to use to draw the additional federal funds that is real new monies to infuse in our territory.
"The more the DOH FQHC's hire more doctors and more nurses to serve more people, they will be able to receive more federal funds so long as they have the local match."