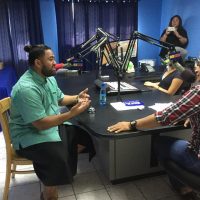 Reno Anoai the singer, not the wrestler, is the guest artist for the Excellence in Tourism Awards in Samoa next week.
The San Franciscan decided to come a week early so he can spend time with his aiga in American Samoa, and visit the grave of his paternal grandfather, the late Tumua Anoa'i.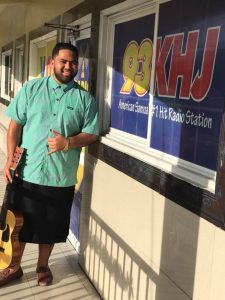 Reno will be singing the national anthems at the AYFS season opener tomorrow at the Veterans Memorial Stadium and his only public performance is tonight at the Oasis.
In 2015, Ren0 who was 16 at the time, appeared on American Idol and got groundswell support from the network of Samoans all over the world.
In his interviews he always credits his Samoan upbringing which includes singing in the church choir, as having a big influence in his singing career.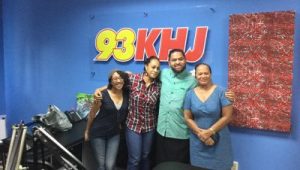 Since arriving Tuesday morning, Reno, accompanied by his mother, Manufou Liaiga Anoai, a wellknown advocate for Samoan  and Pacific islanders in the City by the Bay, has made the rounds on local media.
On the Samoa Sunrise Show yesterday, he talked with Sia Atofau about what its been like after American Idol.
Play Audio