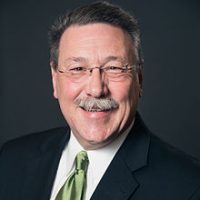 Interior Assistant Secretary for Insular Areas Doug Domenech today announced the release of more than $9.6 million in grant funding to American Samoa through the Office of Insular Affairs' (OIA) Capital Improvement Project (CIP) Program for Fiscal Year 2017.
FY2017 Capital Improvement Projects totaling $9,613,000 are as follows:
$1,800,000-American Samoa Legislative Branch – for a new Fono building at the current site in Fagatogo, American Samoa. The proposed project will include demolition of the existing building, construction of a new two-story building adequate for Senate and House offices, respective foyers, conference rooms, and restroom facilities.  Site improvements include landscaping, drainage, ADA accessibility and parking. The raised building will provide parking underneath the structure and mitigate flood hazards.
$1,700,000-Department of Education – Two-Story Building & Gymnasium for Matafao:for a new two-story building and gymnsasium for Matafao Elementary School. The project will include a new building consisting of six classrooms, landscaping, drainage, ADA access, and installation of a pre-fabricated metal gymnasium.
$1,113,000, Department of Youth and Women's Affairs – Tafuna Youth Center: to construct the Tafuna Youth Center, mirroring services provided at the Pago Pago Youth Center.  The project will be a prefabricated building with designated rooms/areas conducive to the recreational activities available to the public.
In addition to the indoor basketball/volleyball court, the facility includes a kitchen area, computer laboratory, sewing room, weightroom, stage area, restrooms and office areas.  Furniture and equipment will be acquired for the new facility.
$1,000,000, American Samoa Shipyard Services Authority – 3,000-Ton Slipway:is awarded for continuation of the Slipway Project of which ASSSA was previously awarded $940,000 of CIP funding. The slipway is operating at a less-than-optimal level, down to 50% from 100%, forcing boat owners and commercial vessels to travel to other destinations for services.  Funding will include removal of deteriorated components, procurement of materials and supplies, and testing.
$1,000,000, Department of Port Administration – Faleasao Wharf Dredging: for dredging of the Faleasao Harbor, one of two harbors, on the island of Ta'u.  Each harbor operates half of the year, depending on tides and the season.  Because of the limited air travel to the Islands of Manua, these harbors are critical to the transportation and passage of people and cargo.  Dredging of Faleasao will ensure continued safe passage of the two vessels that operate between the capital of Tutuila and the Manu'a islands.
$1,000,000, Department of Education – Two-Story Building for Manulele: to construct a new two-story building for Manulele Elementary School.  The building will consist of six classrooms. Site improvements will also include landscaping, drainage, and ADA access.
$1,000,000, Department of Public Works -Insular ABCs Initiative: in support of the Assessment of Buildings and Classrooms (Insular ABCs) Initiative, which provides technical assistance and an ABC Management Maintenance Team to work closely with the Department of Public Works.
$1,000,000, LBJ Tropical Medical Center – Labor, Delivery, and Operating Room Renovation:to design and renovate the existing Labor Delivery room, and Nursery and Operating Suite.  The new facility will satisfy health and safety deficiencies identified by Medicare-Medicaid Services surveyors.  Construction and renovation projects for the hospital are projected to be ongoing in several phases through 2020.
"We are happy to support Governor Lolo in his efforts to strengthen infrastructure in American Samoa through projects at the LBJ Hospital, two elementary schools, and the ports," said Assistant Secretary Domenech.
"New construction and deferred maintenance are among Secretary of the Interior Zinke's priorities in infrastructure modernization.
"Such priorities are as important to the territories as they are to the mainland."