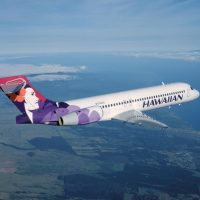 The American Samoa Visitors Bureau and Hawaiian Airlines kick off their 2018 American Samoa promotion campaign at this month's Travel & Adventure Shows in the US.
First off is the San Diego Travel & Adventure Show, January 13-14 at the San Diego Convention Center.
Then next weekend, January 20-21 it's the Washington DC Travel & Adventure Show at the Washington Convention Center.
ASVB and HA staff will be at the booth to answer any questions and give out information.
Travel partner All About Tours and HA will also have some special holiday deals available for travel to American Samoa throughout the year.