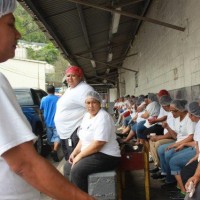 After a three week shutdown, for the Christmas and New Year holidays StarKist Samoa employees are returning to work Monday.
A notice from the cannery for employees says production will resume on Monday January 15, 2018.
All areas will follow their normal production schedules.
However Fish Room Butchering /Fish Coordination and Quality Assurance – please report to work 5PM Sunday, January 14.
StarKist Samoa management says, "We hope you enjoyed a peaceful and joyous holiday season and look forward to seeing you all back to work next week."