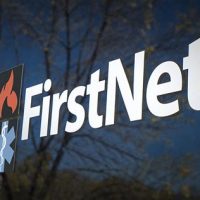 Governor Lolo Moliga  has accepted the nationwide public-safety broadband network (NPSBN) deployment plan offered by FirstNet and AT&T.
This makes American Samoa the second Pacific territory to "opt in" to the FirstNet system.
Guam was the first.
The governor said in a statement, "In weighing this important decision to join FirstNet or deploy our own system, our team came to the conclusion that opting-in to FirstNet was the better solution for American Samoa and our first responders.
This was the recommendation of the director of Homeland Security Samana Semo Ve'ave'a after discussions  with local agencies that have first response responsibilities .
Governor Lolo Moliga by a January 3rd letter to Mr. Mike Poth, Chief executive Officer of the first responder Network Authority wrote that American Samoa has decided to participate int eh deployment of the FirstNet State plan.
The governor expressed appreciation to Homeland Security Director Samana and Commissioner of Public Safety Le'i Sonny Thompson, and their staff, for their contributions to the making of this well-informed decision.
Under the law that established FirstNet, governors in all 56 states and territories have the choice of making an "opt-in" decision—accepting the FirstNet deployment plan and allowing AT&T to build the LTE radio access network (RAN) within the state's borders at no cost to the state—or pursuing the "opt-out" alternative, which would require the state to be responsible for building and maintaining the RAN for the next 25 years.
Because they did not receive FirstNet deployment plans until December, the three Pacific territories have until March 12 to make their "opt-in/opt-out" decisions.
With their early "opt-in" decisions, American Samoa and Guam are expected to be included in the initial FirstNet task order to build out the network.
Although AT&T has been able to do engineering and preparatory work to deploy new FirstNet sites and begin operations on the 20 MHz of 700 MHz Band 14 spectrum, the carrier must receive a task order from FirstNet before installing infrastructure.
Public-safety agencies in "opt-in" states and territories are eligible to sign FirstNet contracts that give first responders preemptive access across AT&T's commercial networks immediately.
"Gov. Moliga's decision to join the First Responder Network Authority will deliver innovative tools and state-of-the-art technologies to the territory's fire, police and emergency medical services," FirstNet CEO Mike Poth said in a prepared statement.
"With FirstNet, American Samoa's first responders will gain access to a reliable and redundant connection over the first-ever nationwide broadband network for public safety."
AT&T will build the FirstNet RAN in "opt-in" states or territories at no cost to each jurisdiction, although local public-safety entities will be responsible for paying subscription costs and end-user device expenses.
However, the law that established FirstNet stipulates that individual public-safety agencies and potential first-responder users are not required to subscribe to the FirstNet service.
Stephanie Tyler, president of AT&T Pacific Northwest said, "It's been a pleasure working with Gov. Moliga to bring FirstNet to American Samoa's first responders.
"We're honored to serve public safety here on the island and across the United States."