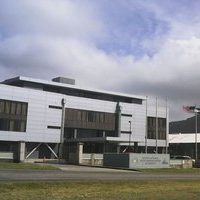 The American Samoa Telecommunications Authority is making steady improvements to its financial position compared to 2016, according to the 2018 state of the territory comprehensive report.
The areas of improvement are in revenue, gross margin and net profit.
In the fourth quarter of FY2016, ASTCA revenues amounted to $4.4 million.
In FY2017 for the same period, revenues were at $4,7 million.
ASTCA's gross margin for the first quarter of FY2016 was $1,069, 772.
But last fiscal year it was $2.3 million.
The bottom line they say is what counts.
ASTCA's net loss dwindled from $2.5 million in the last quarter of FY2016 to $350,463 in the last quarter of FY2017.
Measures taken to monitor cash flow in the last fiscal year according to the report includes a controlled check run of cash once a week, financial targets for ASTCA's collection team and enforcement of monthly disconnection.
The report says some ASG departments have traditionally put pressure on ASTCA to reconnect their service without payment.
"ASTCA is working with these department to change this culture and habit."
In an effort to increase sales, ASTCA restructured its commercial team and according to the report was able to show improvements in commercial sales.  '
A table shows that corporate sales were targeted to raise $14,000 per month but actually raised $21,604
Prepaid revenue raised $610,918 and credit sales netted $9.5 million.
The report noted that ASTCA's mobile subscriber count has increased by 4% within a three month span in 2017.
The authority also reached a new milestone on mobile prepaid sales of more than $200, 000 a month.
The report says that accounts payable remains high due to insufficient incoming cash to cover debts and this is also affecting capital expenditure projects.
There is mention in the report that ASTCA is trying to resolve issues around non compliance with a United States Department of Agriculture loan.
And large penalties with Federal Communication Commission filing.
These have not been mentioned in any of ASTCA's quarterly performance reports.