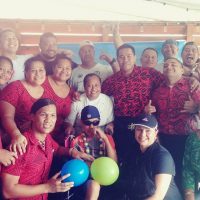 Hawaiian Air's flight on Friday carried a special passenger…13 year old George Siaosi.
George has stage 4 cancer and his last wish was to visit American Samoa where he was born.
The Hawaii Make a Wish Foundation is making his dream come true, paying all expenses for his trip home.'
George is the son of Hifarata and Siaosi Siaosi of Tafuna.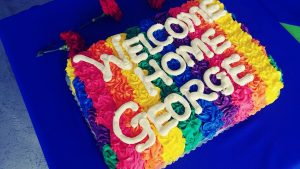 He has been living in Hawaii with a relative, Talaleomalie Faumuina for six months getting his treatment.
On Saturday, George was the guest of honor at a party that was thrown for him by Leilua Stevenson and the staff of DDW Beach Cafe.
His relatives, including his cousin Sally Faumuina, were there to celebrate with him.
And George with a small frame had a perpetual smile throughout the party, his friendly and happy face camouflaging the seriousness of the cancer his body is harboring.
All the best to George and his family.