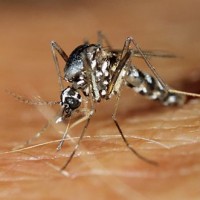 Dengue fever has killed five people in Samoa.
This is according to the Director General of the Ministry of Health, Leausa Dr Take Naseri, in response to questions by the Samoa Observer.
Leausa referred to the Dengue Serotype2 Outbreak report prepared by the M.O.H. Surveillance team.
According to the report since the first occurrence of dengue was confirmed on October 27th, there has been a steady increase in the number of Dengue-like illness in Samoa.
A total of 1,788 cases reported to date are from Faleata, Vaimauga, Gagaemauga (Leauva'a) and Sagaga Districts.
Cases are also being reported from all other areas including cases from Savaii.
Of all cases diagnosed and reported (clinical and confirmed), males comprised 51 percent (920) of the total compared to 49 percent (868) of females.
The age groups most affected are  1 – 19 years with a national attack rate of 9.3 per 1,000 population.