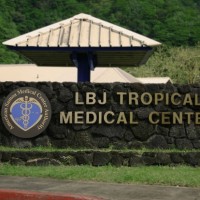 It was an all male cast for babies born on the first day of 2018.
The first baby boy was delivered at 6:56 yesterday morning and weighed a healthy 6 lbs 4 oz.
The second male arrived almost two hours later at 8:28 am and was the heaviest of the trio, 8 lbs 3 oz.
And the final baby boy on the first day of the new year was a night boy, arriving at 8pm and weighing 7 lbs 2 oz.
All three babies were delivered normally.
They and their mothers are still at the LBJ Maternity Ward and nursery and should be going home today or tomorrow.