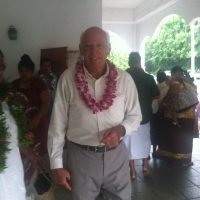 The American Samoa Chamber of Commerce's biggest accomplishment in 2017 was a public evaluation of the ASG Revenue Task Force's revenue bills and the subsequent denial by the Fono of several tax increases.
This is according to Board member John Wasko who heads the Chamber's Education Committee.
The Revenue Task Force's proposals were presented at the first meeting of the Chamber Board of Directors by the Education Committee.
Subsequently, Education Committee member, Paul Young, took the lead in presenting the business community's opposition to some aspects of the bills, especially the proposed 7% sales tax.
Board Chairman, Archie Taotasi Soliai was diligent in working with Fono members on the issue.
The Education Committee made several recommendations that were not acted on.
For example the committee proposed a luncheon speaker series for members and the public.
Suggested speakers were the Chinese Ambassador in Apia, the US Ambassador to Fiji, the United Nations Development Program Resident Representative in Apia and the President of the Samoa Chamber of Commerce.
Finally, a newsletter website which included an on line payment feature, member directory and business news was built but never acted upon by the full board.
For 2018, Wasko is hopeful that the Chamber Board of Directors will act positively on activities that involve the membership and fuel development for the territory's economy.