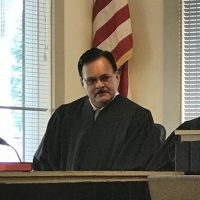 Former senator for Alataua District, Paepae Iosefa Faiai, was sworn in as the newest associate judge of the High Court of American Samoa this morning.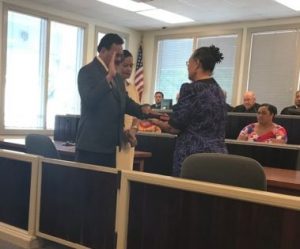 Chief Justice Michael Kruse administered the oath of office while his aunt Mrs Faailoilo Lauvao, held the Bible and his wife Mariana stood by his side.
The couple's daughter and son were present with House Speaker Savali Talavou Ale and Mrs Ale, Rev Asiata Fouvale and his wife and siblings of the new judge and his wife.
All of the associate judges were also present.
Paepae, 54, was nominated for the judgeship by Governor Lolo Moliga based on the recommendation of Chief Justice Kruse.
Kruse said in a letter to the governor that four of the current associate judges were appointed by former Governor Togiola Tulafono who was now appearing regularly for lands and titles cases.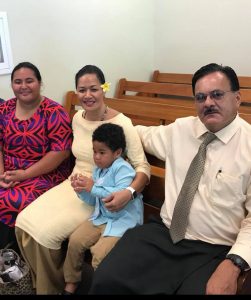 This has placed the courts in a difficult position whenever counsel Togiola appears before a judge that he appointed while he was governor.
"Such situations risk compromising public perceptions of judicial impartiality," Kruse informed Lolo.
Paepae was serving his first term as senator of Alataua when he was nominated to the bench and received unanimous approval of his colleagues in the Senate.a
A retired US Army pilot, Paepae flew for Samoa Air and the government aircraft Segaula.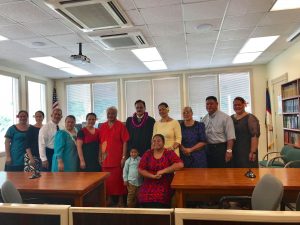 Immediately after he was sworn in this morning, Associate Judge Faiai got down to work, presiding in jury selection for a criminal case on the High Court calendar.