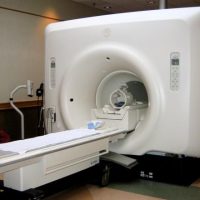 The CEO of the LBJ Hosptial Faumuina John Faumuina has confirmed that the CT Scan was up and running last Friday morning.
The machine was inoperable from October 29 until December 21st , a total of 52 days.
During that time patients either went without or traveled to the Tupua Tamasese Meaole National Hosptial in Samoa to get scanned.
Some opted to go to New Zealand.
Faumuiina said that replacement of needed parts for the CT scan was done by the Medsphere tech that's stationed here to provide maintenance work on LBJ equipment, with the help of the hosptial's Bio-med techs and Chief Engineer.
Medsphere is the company that supplies most of the medical equipment for LBJ.
Daily use of the CT scan at LBJ is twice that of other medical facilities, Faumuina said it's the feeling of the bio techs that over use of the equipment is the reason for the recent breakdown.
LBJ's average daily CT usage is 12 to 13 compared to 6 to 7 a day in some of the hospitals in Manila, Philippines with a population of over 6 million people.
The CEO added, of course we do not rule out the wear and tear problem.
Faumuina has addressed the over use issue with the Chief Medical Officer and he is sharing this concern with his medical staff.
Explaining what was wrong with the CT scan the CEO said for a high tech and sophisticated machine like this with a 64 slice capacity, it will give you an error message while you are trying to run through a procedure, once that error message comes on, the machine will never get to the next step until this error is diagnosed properly or a needed part is replaced.
In this case there were three separate error messages one after the other, thus forcing them to replace three separate boards.
Faumuina says the hospital's top of the line CT scan has been in use for almost 5 years and this is the first time its ever encountered such a problem.
He adds that they now have a stock of spare boards in case there's another problem in the future.
Asked if there are plans to replace the CT scan, Faumuina said no.
He said the machine is very costly "and we will make the best out of it by enforcing our maintenance plan and of course paying close attention to the operators and their certifications."