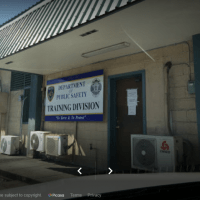 Due to the holiday break, the arrival of a consultant to repair or install new equipment used to produce rivers licenses has been delayed.
Commissioner of Public Safety Lei Sonny Thompson had said last week that the consultant would be arriving last week but when asked yesterday for an update he said due to the Christmas and New Year holidays, the consulant will not be here until the second week of January.
The equipment had not been working for months and those renewing drivers licenses or getting new ones were issued receipts.
But the machine came back to life a few months ago however it was only able to produce up to 30 to less drivers licenses per day before it heated up and had to be shut down until the next day.
This resulted in people lining up at OMV long before the 7:30am opening hour, so that they can be in the 30 or less drivers licenses the machine could churn out each day.
Early last week however the machine just stopped functioning.
Yesterday staffers at OMV said a new machine has arrived however they are awaiting the consultant to install it.
American Samoa was given a time frame to become compliant with the REAL ID Act which standardizes drivers licenses for all states and territories and will be the only recognized official ID for entry into military installations, US government offices and embassies.
The American Samoa Department of Homeland Security has conducted an investigation into the spending of federal funds that were awarded to American Samoa to implement the REAL ID.
KHJ News understands that the investigation report has been handed to the Attorney General's Office.