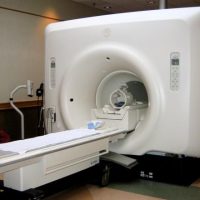 Santa Claus must've delivered the part or parts that were needed to get the MRI Cat Scan at the LBJ Hospital working again.
The scanner, the only one that the territory has, has been down for almost 3 months.
During that time, patients traveled to Samoa and New Zealand to get MRI scans or go without.
CEO of the LBJ Hospital, Faumuina John Faumuina could not be reached but according to staff of the xray lab, the machine was back in action last Friday.
Faumuina had told KHJ News in an earlier interview, that over use was one reason why the scanner keeps overheating.