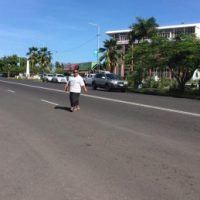 Samoa police report four deaths during the Christmas and Boxing Day period.
Police Superintendent Auapaau Logoitino Filipino told the Samoa Observer that two died from drowning and two took their own lives.
The drownings occurred in a river outing on Savaii island.
Auapaau said more than 20 people were arrested for Driving under the Influence.
They were nabbed in roadblocks that police staged throughout the country over the Christmas long weekend.