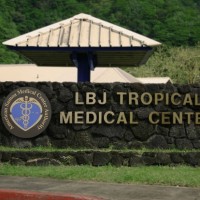 Only one baby was delivered at the LBJ Hospital Christmas Day.
She tipped the scales at 8 pounds 8 ounces and was the perfect Christmas present for her parents.
Baby and mom are doing just fine and should be out of the hospital today or tomorrow.
Last Christmas Day had two babies ..a boy and a girl.