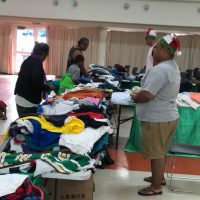 The total number of people who benefitted from the Alofa Foa'i Fua charity event on Saturday was 333 from 105 families.
President of the organization Patrick Ti'a Reid said this truly was an all community effort made possible through the donations and contributions of volunteers, public and private sponsors, and the general public.
He said it helped reinforce "how a simple act of giving when done collectively can impact the lives of many. And it really helped to instill within us the spirit of Christmas this holiday season."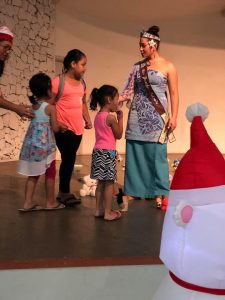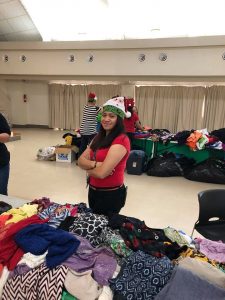 A total of 44 volunteers helped on Saturday and the collecting and sorting in the weeks prior to the day of distribution.
Tables covered with clothing, shoes and miscellaneous household supplies were set up inside the Lee Auditorium and the first to rummage through them were pre selected families identified by the organization as needing the most help.
Then the rest of the crowd were let into the Lee Auditorium by groups of 20-25, on a first come first served basis.
Fifteen sponsors representing organizations and partners of Alofa Foa'i Fua were involved.
Among those who came out to help Saturday was Miss Pacific Islands, Matauaina Toomalatai.
Officers of Alofa Foa'i Fua are Patrick Ti'a Reid-president, Aioletuna Sunia-vice president and Jewel Tuiasosopo is secretary treasurer.