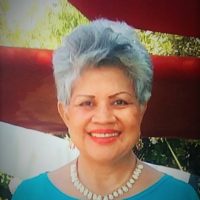 A petition to reinstate Military Airlift Command MAC flights for veterans here and Samoa, and active duty military and their dependents is being circulated with the hope of gaining 5,000 signatures.
Mrs. Meleagi Chapman drew up the petition, focusing on medical appointments and treatment.
She says veterans have no other option but to be subject to costly commercial airfares and availability.
Play Audio
Mrs Chapman says once they have enough signatures, she plans to meet with the Secretary of Veterans Affairs in DC. and garner support of representatives in California as they are familiar with the  needs of underserved veterans.
The petition will be circulated at the Veterans of Foreign Wars Christmas Party tomorrow night at the VA Center in Tafuna.