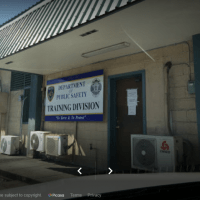 Help is on the way for the Office of Motor Vehicles equipment used to produce drivers licenses.
Commissioner of Public Safety, Le'i Sonny Thompson says they have contacted a mainland contractor who installed and maintained drivers license equipment for the Office of Highway Safety in the past.
The contractor will soon be coming to the territory to install needed parts for the machine.
The machine keeps overheating after a certain time and as a result, only 10 to 30 drivers licenses could be produced on a daily basis.  The machine has to be shut down until the next day, when that happens.
Many residents heading off island and need drivers licenses as official IDs and be able to rent vehicles, have been frustrated because the equipment hasn't been functioning as it should.
This has resulted in lines of people waiting outside the OMV office very morning.
Commissioner Le'i told KHJ News today that the mainland contractor who has been providing maintenance service of the equipment for the Office of Highway for many years, has agreed to help.
It's planned that he will be here by next week.
On another topic the commissioner calls for the public's cooperation to ensure that this holiday season will be accident and fatality free.
This was his message on the DPS-TV program.
Play Audio