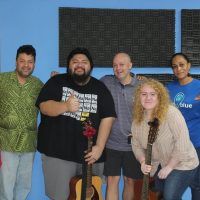 Gary King, who started his singing career in local church talent shows, is on stage tomorrow night at Maliu Mai.
King, who makes his home in Philadelphia, is helping Pacific Horizons School raise funds to extend its half play court to a full one.
King is the son of the late newspaper publishers Jake and Rowena King, and is a 1990 graduate of Marist Brothers High School.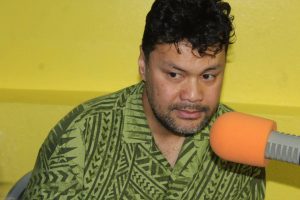 Arriving in the territory last night, Gary, accompanied by "Banned from the Sun" members David and Isu Pouesi was on 93 KHJ and V103 this morning to talk about the work he does in Philadelphia.
Play Audio
King,  a graduate of the famous Berklee School on Music in Boston, also belted out some of the tunes he will be crooning tomorrow night at Maliu Mai.
Play Audio