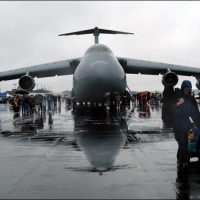 The woman driving a petition to restore Military Airlift Command flights to American Samoa, Meleagi Chapman, is calling on veterans, active duty personnel and their dependants to get on the bandwagon and sign her petition so that Congress will take notice.
Mrs Chapman said the privilege of flying a MAC flight is one that is available to all states and territories but the veterans in Americans Samoa and Samoa seem to have been forgotten.
She said if there are regularly scheduled MAC flights stopping in American Samoa veterans and their families wont have to spend money on commercial airlines, or be restricted as to when they can travel for medical appointments in Honolulu.
Play Audio