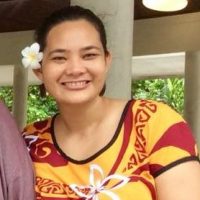 The Deputy Director of the National Weather Service Pacific Region in Honolulu, Tom Evans has made it official.
The National Weather Service Office in American Samoa is now headed by a young American Samoan woman.
Elinor Lutu McMoore is officially appointed as the Meteorologist in Charge at the local office, replacing Mase Akapo Akapo, who retired last year.
Play Audio