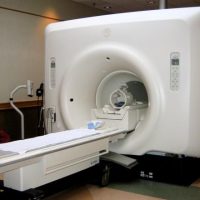 The LBJ Hospital's cat scan is still down.
The MRI scanner has been down for more than two months now and parts were flown in recently to repair it however it is till not operable.
CEO of LBJ Hospital, Faumuina John Faumuina, had told KHJ News a week ago that they hoped to have the scanner operating as soon as a second shipment of parts arrived and installed.
However at yesterday's cabinet meeting he said that more parts should be arriving on Monday.
Faumuina said that we are so far away from the source of parts needed to fix the cat scan and apologized for the delay.
The CEO said in an earlier interview with KHJ News that the continuous use of the single cat scan at the hospital is one reason why the equipment continues to overheat.
While the cat scan is down, some patients are not taking any chances but are traveling to Samoa and New Zealand to receive scans.