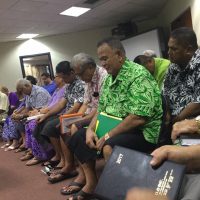 Yesterday's cabinet meeting started with a moment of silence for Director of Human and Social Service, Taeaoafua Dr. Meki Solomona, who died suddenly after collapsing at his office early this week,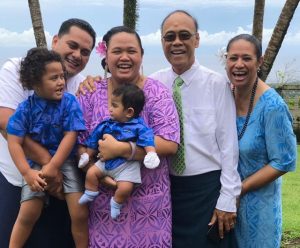 And when the mic was passed around for directors to reflect on the year gone by and to give Christmas greetings many shared memories of their colleague and offered condolences to his wife and family.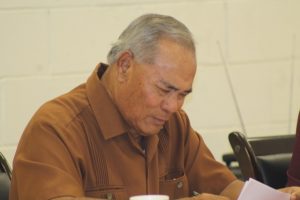 The cabinet meeting , the last one for the year, was held at the Lee Auditorium and included a luncheon hosted by the Governor and First Lady for directors.
Deacon Malaki Timu's spiritual message and prayer at the start of the meeting was uplifting and encouraging.
Nearly every director had a special memory of their colleague Taeaoafua Dr. Meki Solomona.
President of the American Samoa Community College Dr. Rosevonne Pato had this to say about her fellow educator and friend.