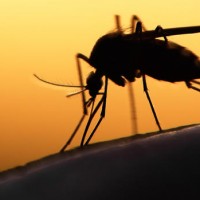 Four deaths have been confirmed in the latest dengue fever outbreak in Samoa which was detected last October.
This was confirmed by the Ministry of Health which said in a statement that blood samples were confirmed at the ESR Lab in New Zealand.
With increased travel between the two Samoa during the Christmas and New Year period, KHJ News is seeking information from local health authorities on whether any protective measures are taken to safeguard the territory from another surge in dengue numbers.
The Samoa Health Ministry says 1,522 clinical cases of dengue have been confirmed with 399 admitted to hospital.
Fifty one percent of the infected are males and forty nine are female and all age groups from 1 to 65 years have been infected.
But the age group with the most dengue cases is 19 years and under.
The highest number of cases is among children between 5 and 9 years old.
The Apia Urban Area has been identified as having the highest number of dengue infections.
An ongoing surveillance and monitoring program continues and the Samoa Health Ministry continues to urge people to remove and clear mosquito breeding sites, particularly during the rainy season.