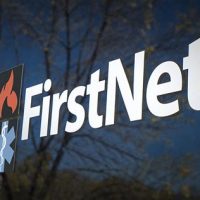 FirstNet this week provided the Pacific territories of Guam, American Samoa and the Northern Mariana Islands with final public-safety broadband deployment plans to be built by AT&T.
FirstNet is a communication system designed for emergency situations and will tie in all states and territories.
Governors of the Pacific territories   will have until March 12 to make their "opt-in/opt-out" decisions, according to a FirstNet filing with the FCC.
FirstNet provided the statutory notice of its delivery of the deployment plans to the territories on Tuesday, according to the filing.
Under the law that established FirstNet, governors have 90 days upon receipt of the FirstNet plan to decide whether their state or territory will accept the FirstNet plan—commonly known as an "opt-in" decision—or pursue the "opt-out" alternative, which requires the state or territory to build its own LTE radio access network (RAN) that will interoperate with the nationwide FirstNet system.
Most states and territories received initial state plans in June and final state plans in September, so their governors face a Dec. 28 deadline to make an "opt-in/opt-out" decision.
With the Pacific territories receiving their FirstNet plans on Tuesday, their governors face a March 12 deadline to make their "opt-in/opt-out" choices.
Thus far, governors in 34 states and two territories have announced "opt-in" decisions.
New Hampshire Gov. Chris Sununu has made the only "opt-out" announcement to date.