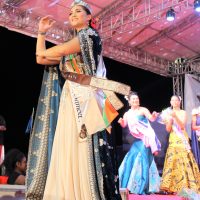 Governor Lolo Moliga has congratulated Miss American Samoa Matauaina Gwendolyn Toomalatai for winning the 2017 Miss Pacific Islands Pageant.
In a statement issued today the Governor said, "We have always been proud of all the courageous young women willing to transcend their comfort zones and subject themselves to the scrutiny and the rigorousness of competition to secure the honor of becoming the ambassador of American Samoa.
"To be crowned as the ambassador for the Pacific region, is a feat that is difficult to achieve as it denotes triumph over the best of our different island states to secure the Miss Pacific title.
The governor told Matauaina, "Your victory is American Samoa's success and the values, poise, confidence, beauty and astuteness reflect the characteristics we always aspire to promote and nurture."
Lolo also congratulated the Miss American Samoa Incorporated (MASI) organization for their work to promote our territory.
In addition he extended thanks to the parents and family of Matauaina for the guidance and core values instilled in her which set her apart from her competitors.
The governor concludes, "May your reign as Miss Pacific open many doors of opportunities for continued growth and development and may you enjoy this new chapter in your life.
"On behalf of our territory, Cynthia and my family, along with Lt. Governor Lemanu and his family, join me in congratulating you and wishing you continued success in your future endeavors."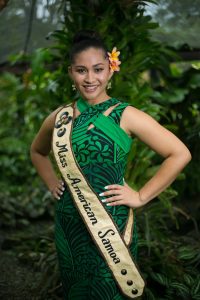 The new Miss Pacific islands is scheduled to return from the Mini Pacific Games in Vanuatu this weekend.