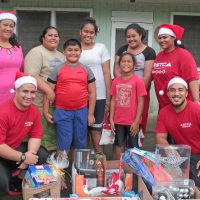 Three families received early Christmas presents last Friday, courtesy of the American Samoa Telecommunications Authority .
An ASTCA press release said The three families were selected by different divisions of the agency based on a given criteria. its an effort by ASTCA to increase public awareness and connect with the community given the hardships many are facing today.
The families had to be struggling financially or have only a single bread winner.
A written submission was also required to explain why the nominated family must be qualified for Operation Secret Santa.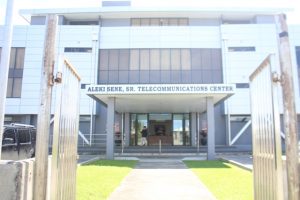 The three lucky recipients were presented with the "Christmas Spirit" which includes a Christmas tree with ornaments & lights, toys and candies for the kids and a Christmas dinner of ham, chicken, and canned goods.
ASTCA thanks ACE Hardware in Malaeimi for making the Santa giveaway possible.