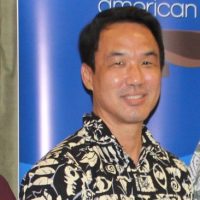 The Tafuna power plant will receive a major facelift and be hardened to withstand hurricane force winds as part of the American Samoa Power Authority's efforts to ensure residents and businesses receive a consistent and constant supply of electricity regardless of weather conditions.
The project will focus primarily on structural improvements, ventilation and lighting inside the plant.
The ASPA power plant in Tafuna was built in 1972.
Managing Director of ASPA, Paul Michael Young, say, "Our neighbors will experience a significant reduction in noise pollution due to the building's new noise control design."
The Tafuna Power Plant was constructed in 1972.
90% of the funding for the $1.75 million project is supplied by FEMA under a hazard mitigation grant with the American Samoa Power Authority providing the remaining 10%.
A request for proposal for the rehabilitation work was advertised for 45 days and the winning builder was Paramount Builders.
Paramount also built ASPA new office in Tafuna and was a main subcontractor for construction of the state of the art power plant in Satala.
The rehabilitation of the Tafuna plant project began this month and is expected to last six to eight months.