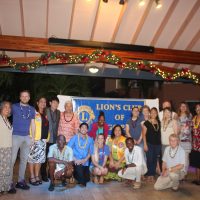 Tui Elaine Silafau a graduate of Samoana High school, is one of the clinical directors for the Adventist Medical Evangalism Network, the group that has been offering free health care for local residents at the Lee Auditorum this week.
She was the one who put the bug in AMEN's ear about coming to American Samoa.
Tui said  she saw the need for good health care on trips home, during which she got sick and had to go to the hospital.
During the Lions Club dinner for the AMEN doctors, nurses and support staff, Tui told KHJ News about how it all came together.
Play AudioSILAFAU