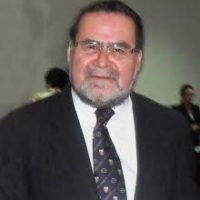 Samoa's Senior Supreme Court Justice Vui Clarence Nelson, has called for an end to spanking of children to break the cycle of violence amongst society.
Saying parents are a child's first teacher, the judge said a child will learn smacking is alright if parents smack them.
"He learns it from us, he learns it from his parents. We learnt it from our parents. You call it smack, I call it assault," Justice Vui said in a paper he presented to the Youth and Family Violence Forum.
The website Samoa Planet reports Justice Vui saying parents are teaching children that assault is a way to teach behaviour which means children are learning violence from a very young age.
The judhe, who is also a member of the United Nations Committee on the Rights of a Child said violence is becoming an accepted norm in Samoa observed by children before they are able to walk.
"We must stop hitting our children and stop teaching them violence," he said.
Last week, Prime Minister Tuilaepa Sailele Malielegaoi  said his government was planning to reintroduce corporal punishment through legislation to curb student violence.