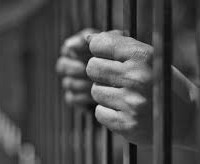 Local non profit organization Empowering Pacific Island Communities dba EPIC, is hosting a symposium tomorrow focusing on services to help youth offenders re enter into the community  and services relating to domestic violence and sexual assault.
EPIC is partnering with Catholic Social Services and Back on Track, on the symposium which aims for a *Coordinated Community Response* for offending juveniles, victims and perpetrators.
Organizers say such an effort must include voices from the fields of adult and juvenile criminal justice, health care, victim services, alcohol and drug treatment and children's service agencies.
The symposium will identify key elements needed to reduce prohibitive challenges when accessing education, health care, employment opportunities, as well as ensure the safety, well-being, and stability of all clients.
The presenters are from SoValti, a non profit social services agency headquartered in Portland, Oregon.
The symposium will be held from 8am to noon at the Fatuoaiga Pastoral Center.