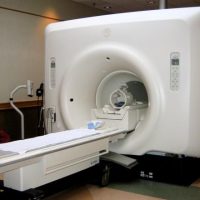 A part for the LBJ Hospital's MRI cat scan arrived Monday night and technicians worked over night to install and test the equipment.
According to the LBJ Chief Executive Officer Faumuina Taufetee John Faumuina, the cat scan was functioning well after installation but the equipment is again showing signs of over heating.
He said they cannot begin using the cat scan at this time and have to order another part.
The new part is expected to arrive Friday.
While Faumuina said at a cabinet meeting a week ago that the cat scan has been down for at least two weeks, he admitted today that the machine has been down for a few months.
Faumuina says the cat scan is less than five years old but since it's the only one the hospital has, it may be overused, leading to the heating problem.
Some patients are reported to have flown to Samoa to get cat scans done at the Tupua Tamasese Meaole National Hospital at Motootua.