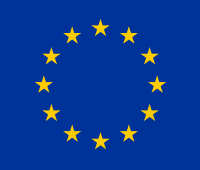 American Samoa is among five Pacific island countries and territories on a blacklist of tax havens issued today by finance ministers of the European Union.
Following multiple disclosures of offshore tax avoidance schemes by companies and wealthy individuals, EU states launched a process in February to list tax havens in a bid to discourage setting up shell structures abroad which are themselves in many cases legal but could hide illicit activities.
The Pacific countries listed are American Samoa, Guam. Marshall Islands, Palau and Samoa.
A report from the Council of the European Union meeting on December 5 in Brussels says American Samoa does not apply any automatic exchange of financial information, has not signed and ratified, including through the jurisdiction they are dependent on, the OECD Multilateral Convention on Mutual Administrative Assistance as amended, does not apply the BEPS (base erosion and profit shifting) minimum standards and did not commit to addressing these issues by 31 December 2018.
For Samoa the report says Samoa has harmful preferential tax regimes, does not apply the BEPS minimum standards and did not commit to addressing these issues by 31 December 2018.
The other countries on the blacklist of 17 are Bahrain, Barbados, Grenada, South Korea, Macau, Mongolia, Namibia, , Panama, Saint Lucia, Trinidad and Tobago, Tunisia and United Arab Emirates .
French Finance Minister Bruno Le Maire said that 47 other jurisdictions are included in a public "gray" list of countries that are currently not compliant with EU standards but have committed to change their tax rules.
Blacklisted countries could lose access to EU funds. Other possible countermeasures will be decided in coming weeks, Le Maire said.