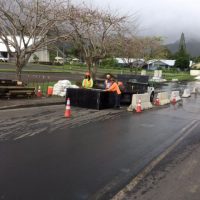 Beginning today, Monday December 4, the Ottoville Road will be closed to through traffic while the contratctor for the Ottoville Road Drainage project in front of the LDS Stake Center works to complete the job.
The contractor, RM Construction, needs the road closed to complete the project safely and for the safety of motorists.
RM Construction is installing a new drainage system underneath the road to prevent flooding after heavy rains and the road closure is necessary to keep everyone safe.
The road will be re-opened as soon as the work is complete.
The public is urged to please heed this announcement.