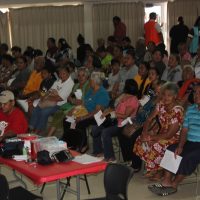 The Lee Auditorium was packed inside and out on this first day of the Seventh Day Adventists AMEN Clinics.
People were waiting in line before 6 oclock and before the 8am starting time, a large crowd was rearing to go in for free medical treatment.
When KHJ News visited the clinics after 9am this morning, volunteers were passing out water for the lines of people who were waiting for a chance to get in.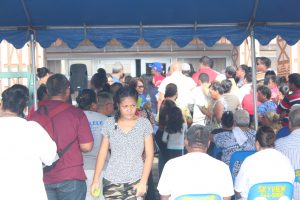 Inside the Lee Auditorium, hospital beds, dental chairs and tables of medial supplies were set up.
After registering patients were triaged before they were sent to the appropriate clinic.
About 25 doctors and specialists are on the team from the US and the clinics cover eye care, dental and general medicine.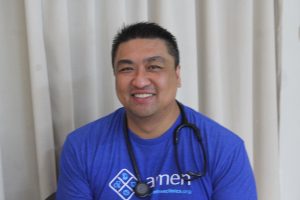 Ben Trinh, Executive Director of the Amen Clinics said the big crowd was expected because they had publicized the clinics heavily.
Many of the first 100 people seen were there to have their eyes checked.
Play Audio
The clinics will end Thursday.