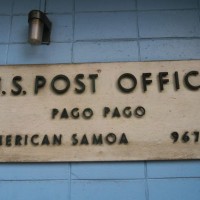 A former customs agent was taken into custody Friday after he went to the Post Office to pick up a package in which a large quantity of marijuana was found.
Acting Chief of Customs Keith Gebauer would only confirm that a drug bust took place at the Post Office that morning.
Sources say a customs canine alerted near the package which was addressed to the former customs agent.
When the addressee arrived to retrieve the package and customs agent opened it, about 2 pounds worth of marijuana was found inside, according to the sources.
Customs turned over the former customs agent to police for questioning and its reported that he was taken to the Territorial Correctional Facility later that day.
Its believed that he was served an arrest warrant before the 48-hour deadline was up and should make his first appearance in District Court this morning.