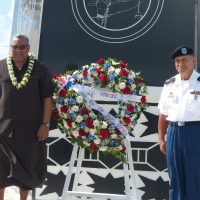 Acting Governor Lemanu Peleti Mauga laid a wreath at the Veterans Memorial Monument Friday in remembrance of all veterans and paying particular tribute to those who paid the ultimate sacrifice with their lives so that we can enjoy the freedoms we sometimes take for granted.
All branches of the military were well represented in the crowd that attended the ASG ceremony for Veterans Day.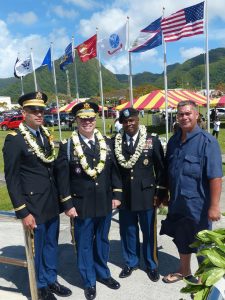 Government officials and traditional leaders were also present. First Lady Cynthia Malala Moliga also attended.
In his remarks the acting governor asked for special remembrance of those who serve in far away places separating them from their loved ones.
Play Audio