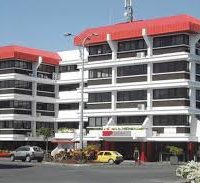 Terminally ill cancer patients in Samoa will benefit from a new scheme introduced by the Samoa National Provident Fund announced this week.
In a government press release, SNPF Chief Executive Officer Pauli Prince Suhren said terminal cancer patients can now withdraw their SNPF contributions.
"The humanitarian assistance has conditions with cancer patients required to provide medical certification to confirm their condition," said Pauli.
He said the organization will also conduct their own investigations to confirm the condition of the sick contributor.
The new assistance program is separate from the current medical referral incentive where patients who are members of the fund that require medical treatment overseas are entitled to loan 20% of their net contributions.
And similar to the initiative for terminal cancer patients, medical certification is required by the SNPF to review medical referral loan applications prior to approval.