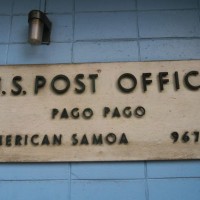 The Pago Pago Post Office will be opened regular business hours on Friday, Veterans Day.
On Saturday the retail section will be closed, but the back door will be opened from 10am to 12:30pm for release of packages,
PO Box Lobbies will also be opened for customers to pick up packages.
Friday, Veterans Day: Open Regular Hours
Saturday: Retail window Closed, Back door Pick-up: 10am – 12:30pm
PO Box Lobbies (to access PO Boxes) Open 8:30am to 12:30pm, Saturday.