A ribbon cutting ceremony was held Friday morning at the lot being leased by ASG to the Samoa Government in Tafuna.
The ceremony marked the opening of Toa Taxi stand, at what used to be the Goodwill Industries Building , just a stone throw away from the Office of Procurement in Tafuna.
Samoa's Consul General Auseugaefa Vaasatia Poloma Komiti said that its taken a year to obtain all the necessary approvals for Toa Taxi to make use of the lot.
He said having a taxi stand there will ensure that the property is no longer used as a rubbish dump.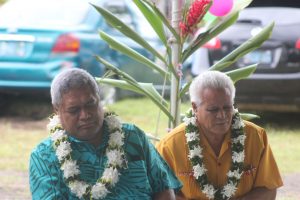 The land exchange between Samoa and American Samoa was concluded in 2014 , and in exchange for the property in Tafuna, American Samoa was given a one acre property across from the US Embassy in Vailima.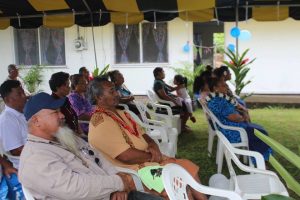 Auseugaefa congratulated President, Tuitama'i Emanuele Ulberg and operators of Toa Taxi for coming up with the idea of making use of the Samoa Govt land for now.
Samoa plans to build a new consulate at the site.
The consul general urged taxi owners at the new stand  not to  overcharge passengers and encouraged them to explore other means of transportation such as helicopters.
The blessing was by the minister from the Petesa tai Congregational Christian Church of American Samoa.