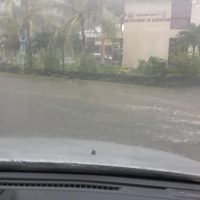 Torrential rain since yesterday has flooded roads and forced the evacuation of one family in Fagatogo last night.
The Emergency Operations Center was informed of fallen trees blocking the road at Afono yesterday evening.
This morning , the EOC received a call about a home being flooded due to an overflowing stream in Amouli.
The heavy rains are caused by an active surface trough that is moving at a snail's pace over the Samoa group.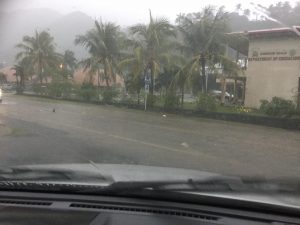 The National Weather Service in Tafuna recorded 2.91 inches of rain between yesterday evening and six this morning but Meteorologist Carol Maafala Baqui says the rainfall count in areas next to mountains will be much higher.
A flash flood warning in effect last night is continuing this morning.
The National Weather Service issued a wind advisory which will be in effect until 3pm.  A stream advisory is also in place