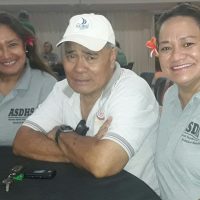 As of 8pm Saturday, $94,000 in cash and checks had been collected in the ASG Disaster Assistance Relief Drive . If pledges were added, the amount would be $107,000.
One of the coordinators of the committee in charge of the fundraiser in aid of victims of natural disasters in the US mainland and territories,  Tuimavave Tauapai Laupola , said it was humbling to witness the outpouring of donatiosn from villages, churches, businesses, departments and individuals.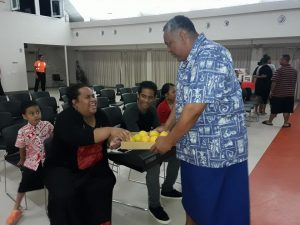 He said the biggest single donation came from Morris Scanlan Service Station which contributed $5,000.
Churches and villages also gave donations averaging $1,000.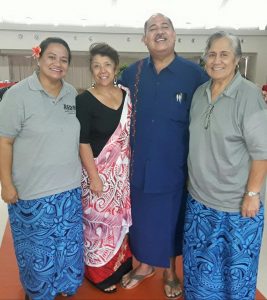 Government departments  and authorities all pitched in and most,  whether big or small donated $500 – $1,000.
The committee is asking those who made pledges but were not able to donate on Saturday to please do so as soon as possible so that the territory's assistance for disaster victims can be sent quickly.
Tuimavave says unpaid pledges should be handed over to Treasury so receipts can be issued.
As was announced earlier, half of the funds will be handed to the local Red Cross to help with disaster relief in the territory.