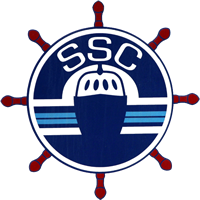 The Samoa Shipping Corporation is now the owner of two old vessels and two barges that formerly belonged to the American Samoa Government.
The Tatoso was sold for more than $1,000 and the Tautua was sold for over $2,000 while the two barges were sold for $5,000 each.
Director of the Office of Property Management, Malo Niumata, confirmed that the vessels and barges were sold at the ASG auction in July.
During a hearing on a bill to increase wharfage and dock charges yesterday, Senate Faamausili Mau Mau Jr. asked Director of Port Administration Taimalelagi Dr. Claire Poumele about the sale of the Tatoso and Tautua.
Tamailelagi explained that both vessels were surveyed and had not been in service for a long time.
She said the Tautua had not been used for 25 years and the Tatoso was out of commission for more than 3 years.
Port had tried to have repairs done on the vessel using funding of about half a million dollars however an assessment by the shipyard was that it would cost over a million dollars to repair the Tatoso.
She informed senators that rather than repair the Tatoso, based on recommendations of engineers,  Port Administration will spend  the money intended for repairs to buy a new tug boat.
Representatives from Port Administration are in Louisiana now looking for a tugboat.
Senator Faamausili said he had just returned from Samoa and the Tatoso is in use over there.
He remarked, " I hope we will not have to get the Tatoso back here to Manu'a when our vessels are down."
According to the Director of Property Management, a check from the local agents for the Samoa Shipping Corporation, Polynesia Shipping, paid for the two vessels and the two barges.